Cortex XDR 2.6 – Welcome to the future of EDR
Live Streaming 17th December 2020
What CORTEX XDR is:
Full visibility
Integrated answers
Best-in-class prevention
What CORTEX XDR makes:
Blocks endpoints' attacks
Identifies highly elusive threats
Reveals the root cause of the attacks
Allows to contain threats rapidly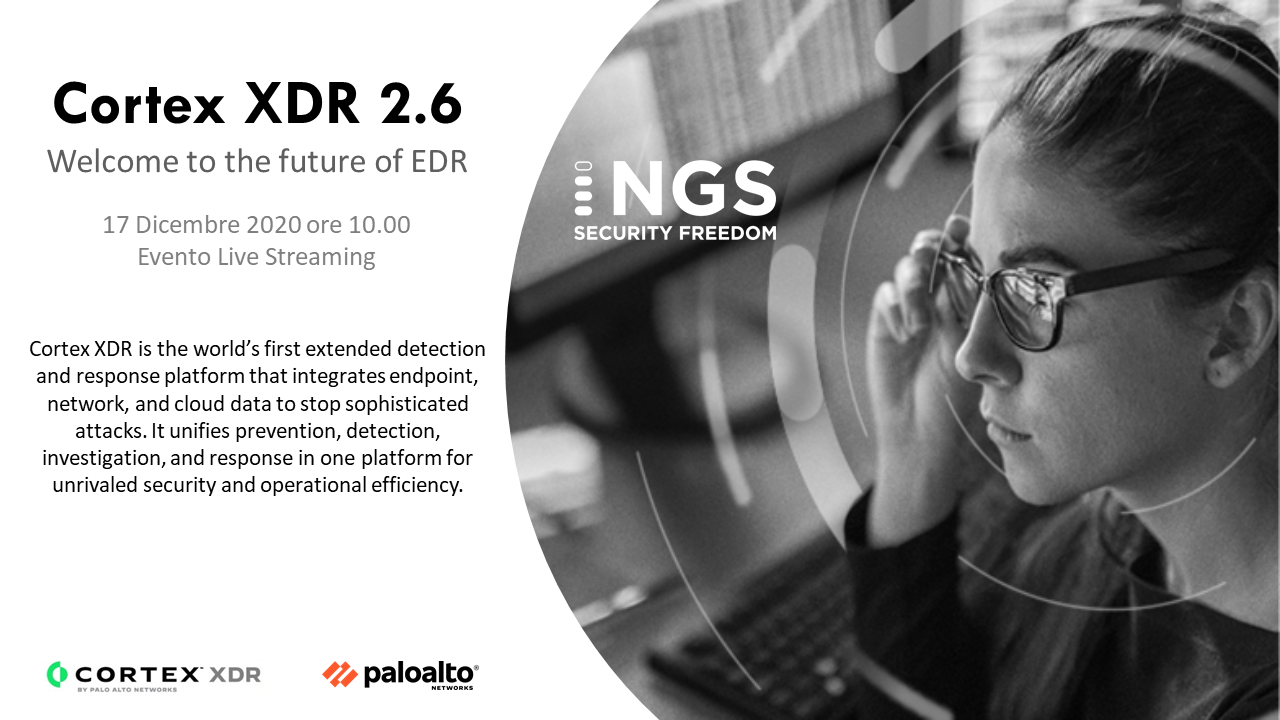 "The Modern Enterprise's new challenges fot IT Asset Security Management"
Live Streaming 12th November 2020
Pandemic has caused deep changes inside companies, which found themselves facing a new work model. This has led to a quick cloud adoption for lots of organisations, requiring a new remote access infrastructure for employees, that has faced more companies to security violations.
These changes have drawn the attention even to cybercriminals. Today strategies and cybersecurity tools must be reconsidered.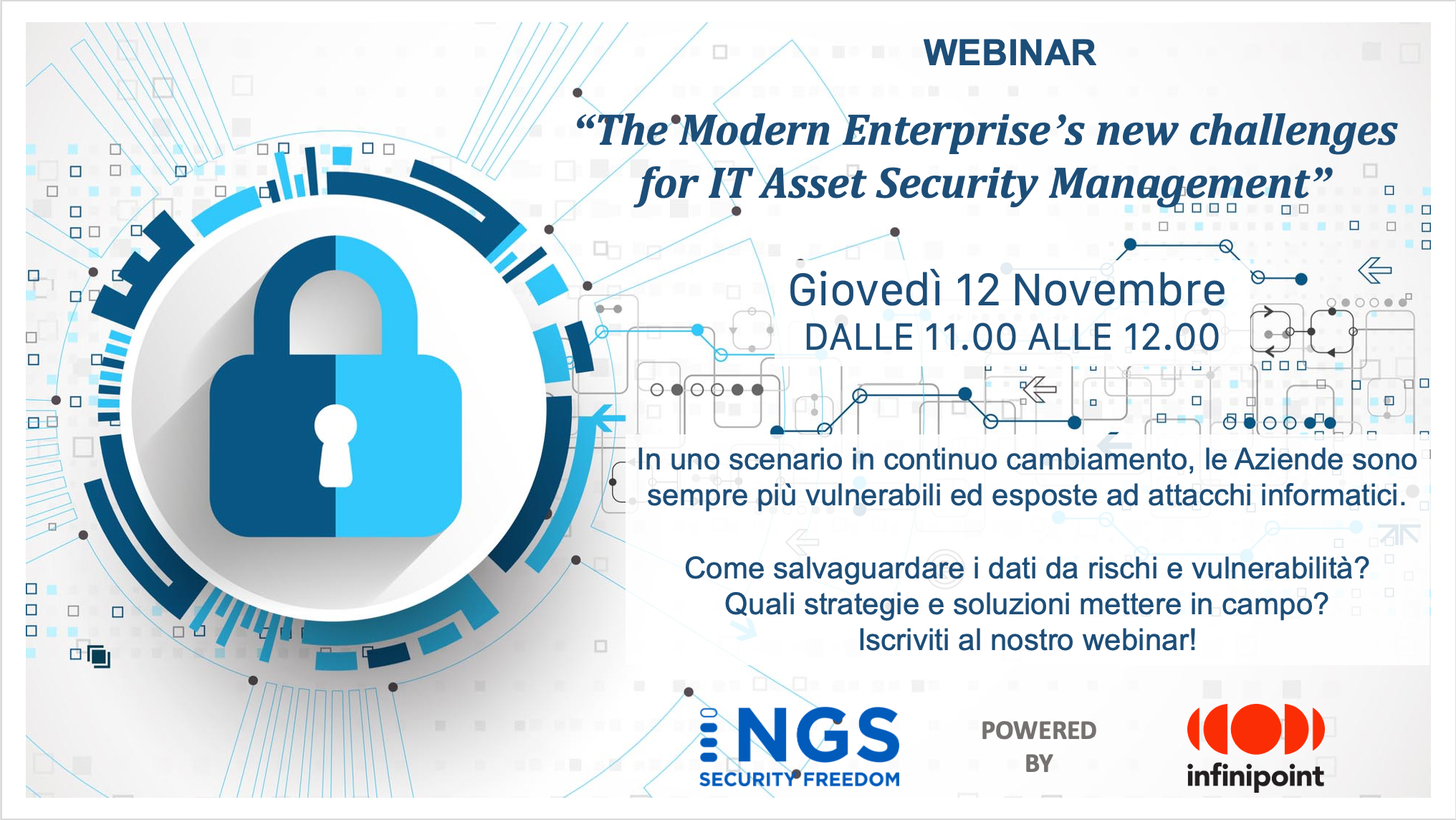 Live PoC Cyber Range Platform
Live Streaming 22nd September 2020
The human factor vulnerability in corporate's cybersecurity is still the main target of cybercriminals, which use it even more frequently through phishing campaigns and social engineering. For this reason, constantly training our IT specialists is a crucial point for companies and, in general, all the employees to improve awareness for security topics.
From this perspective, NGS in partnership with Cyberbit and Sparkle, using Cyber Range platform, organised the first Live PoC about security topics.